Alessandra Branca has classicism running through her veins. Like Henri Samuel, the renowned French interior designer of the twentieth century, her signature spaces rely on classical bones with unexpected dressing. At Casa Branca we continue to mix the new with the old and especially love reupholstering vintage and antique furniture with our historically inspired contemporary fabrics.
Much of our tabletop line, from ceramic candelabras and vases to porcelain flowers and dishware, is produced in small ateliers. All of our dish designs are set upon porcelain of the highest quality made in Limoges, France.
✤ Our Otto Tumblers ✤
Individually hand-blown in a small French workshop, our Otto Tumblers provide an artful presence to your table setting. Available in a variety of colors cleverly designed to coordinate with all of our signature collection.
✤ Caroline Perrin's Popular Shell Masks ✤
We have a selection of Caroline Perrin's popular shell masks in our Palm Beach store. Caroline is currently restoring the shell room at Versailles! Email us for inventory.
Our vintage and antique furniture is available to ship immediately. Need just one more piece for your project? Nous avons ce qu'il vous faut! (We've got what you need.)
More from the Giornale
✤ Yacht Week ✤
Read Now
✤ Setting the Table ✤
Spring has sprung! Celebrate the season and charm family and friends by festooning your table with our colorful selection of whimsical tabletop designs. An emphasis on pastel pink and green, a piece or two of rattan, and fresh florals lay the foundation for a festive tablescape, extending the feeling of spring into your home. Add your own creative flourish or favorite pieces to create a memorable event! 
Read Now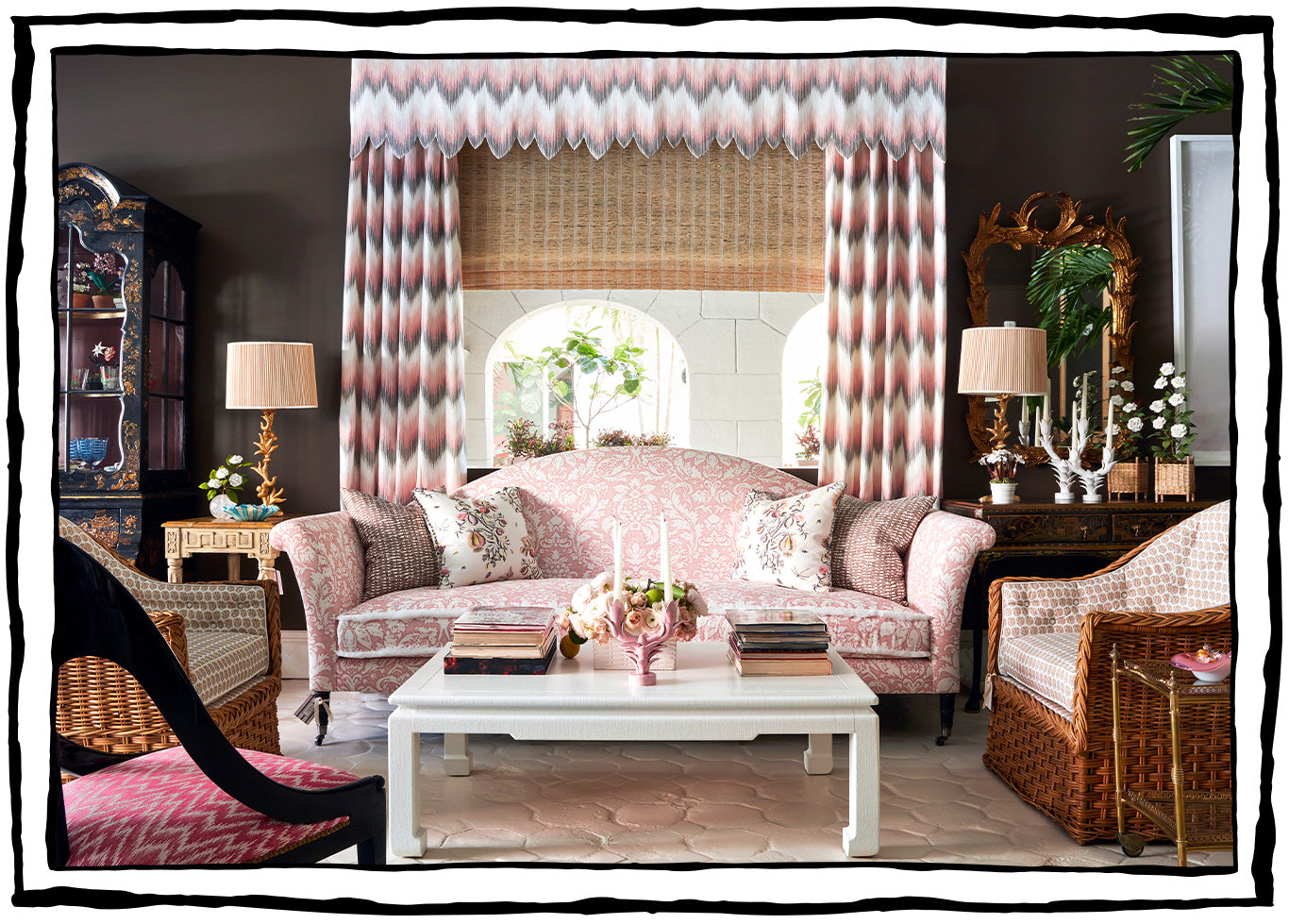 ✤ Custom Furniture ✤
Embodying the finest American craftsmanship, each piece is made to order in Casa Branca fabrics or as COM. Our Collection Furniture continues to please with classical lines, luxurious upholstery, the finest craftsmanship and a lead time close to six weeks!
Read Now