Featuring
An endeavor of this scale required best-in-class materials to elevate the space, which opened the
door for collaboration with brands Alessandra felt aligned with her aesthetic. Alessandra brought
in collaborators via VERANDA Magazine. Hector Finch supplied lighting and lanterns throughout
the project. Benjamin Moore paints provide the perfect layer of color. Monogram's appliances
bring the open kitchen and bar to a new level, as do Cosentino's striking countertops, echoed in
the bathrooms. A custom fireplace by Strike and beautiful rug from New Moon Rugs add warmth
to the open-plan living room with Woodard outdoor pieces the ideal touch for the two cozy
porches. It's all in the details with Peacock Alley's color coordinated embroidery in the bedroom and bath linens. And a very special thanks to RTA Dallas for their exquisite work installing our wallpaper throughout the Bungalow.
shop the look
Photos by Becky Luigart-Stayner. Styling by Sara Clark. Florals by Jimmie Henslee.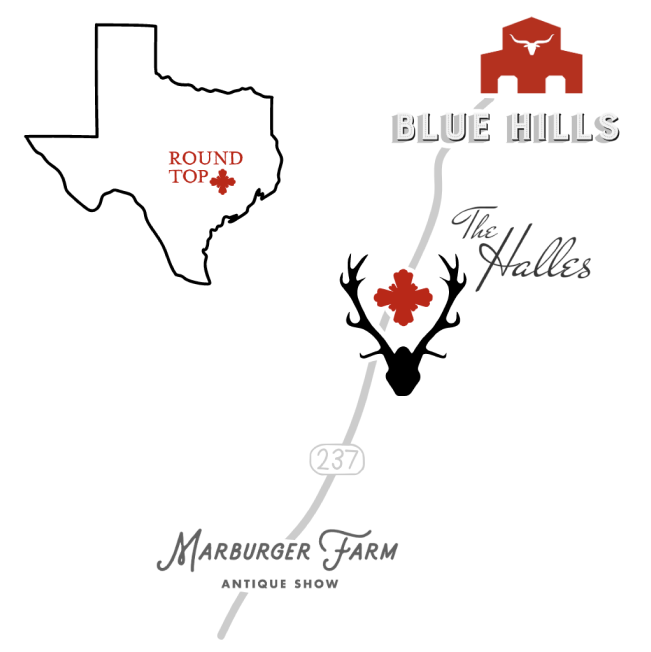 FALL SHOW
The Casa Branca Tent
The Branca Bungalow experience has been extended into a tent to celebrate the distinctive home furnishings, antiques, and decor that inform Alessandra Branca and the Casa Branca perspective. The tent will feature a unique shopping experience to showcase the extensive Casa Branca collection as well as antiques and a plethora of exciting décor and accessories to create the ultimate buying trip!
Explore Our Branca Bungalow Playlist!
Listen to the sounds of the Branca Bungalow here! Playlist expertly crafted by piersonsounds.