More from the Giornale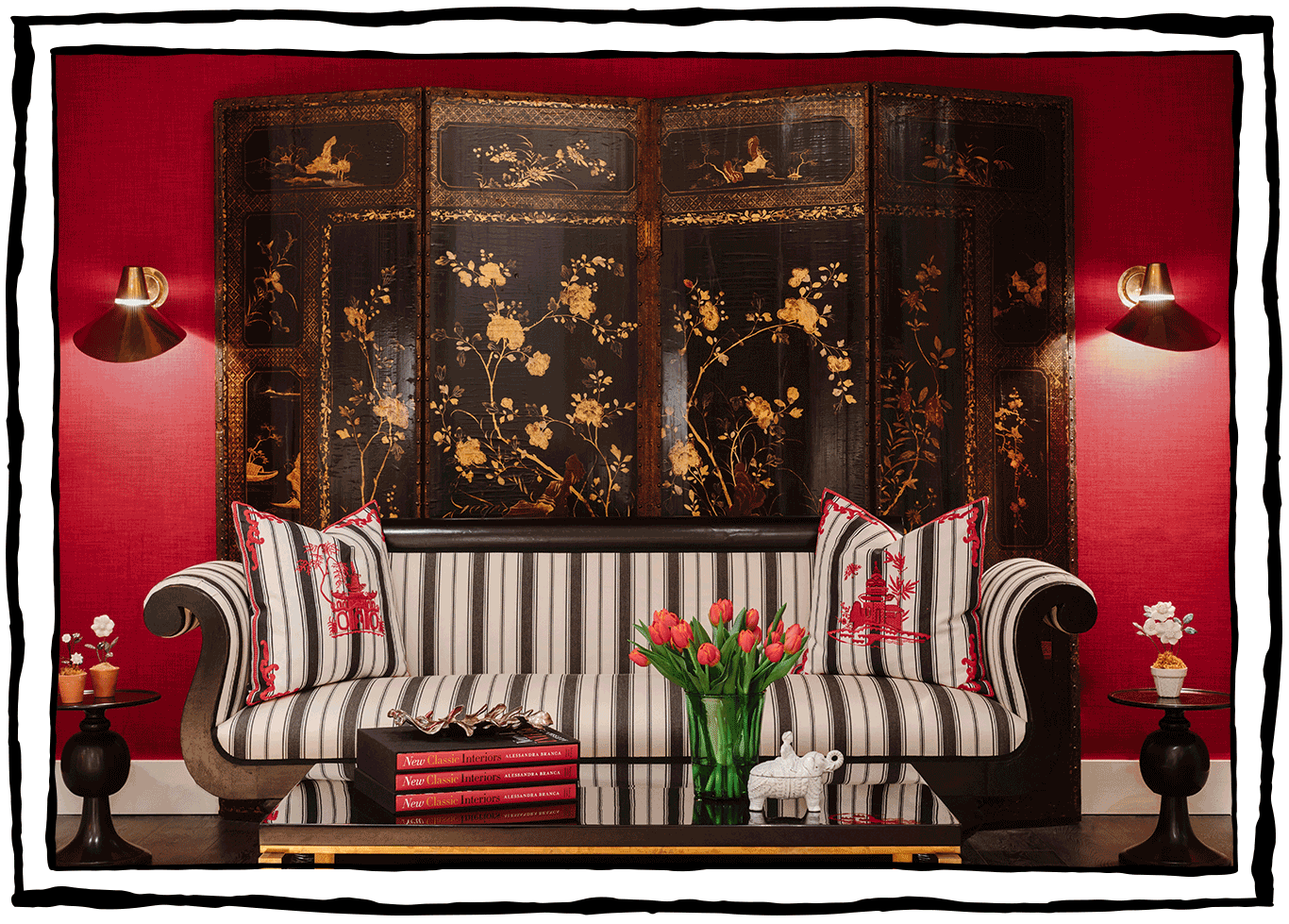 ✤ Chick Digs Red ✤
Red is exuberant.  Some scientists think it's the first color we "see" in the womb, but the fun doesn't stop there!  Everyone looks wonderful in a red room.  Your skin glows.  Alessandra has rarely done a home without a touch of red.  It sparks up a room and gives it life.
Read Now
✤ Setting the Table ✤
Spring has sprung! Celebrate the season and charm family and friends by festooning your table with our colorful selection of whimsical tabletop designs. An emphasis on pastel pink and green, a piece or two of rattan, and fresh florals lay the foundation for a festive tablescape, extending the feeling of spring into your home. Add your own creative flourish or favorite pieces to create a memorable event! 
Read Now
✤ Set the Holiday Table ✤
Alessandra sets tables with the same spirit as she designs rooms - and her life! 
Always fun and never too formal, she loves to mix old and new, different cultures and multiple textures while playing with color.
Read Now