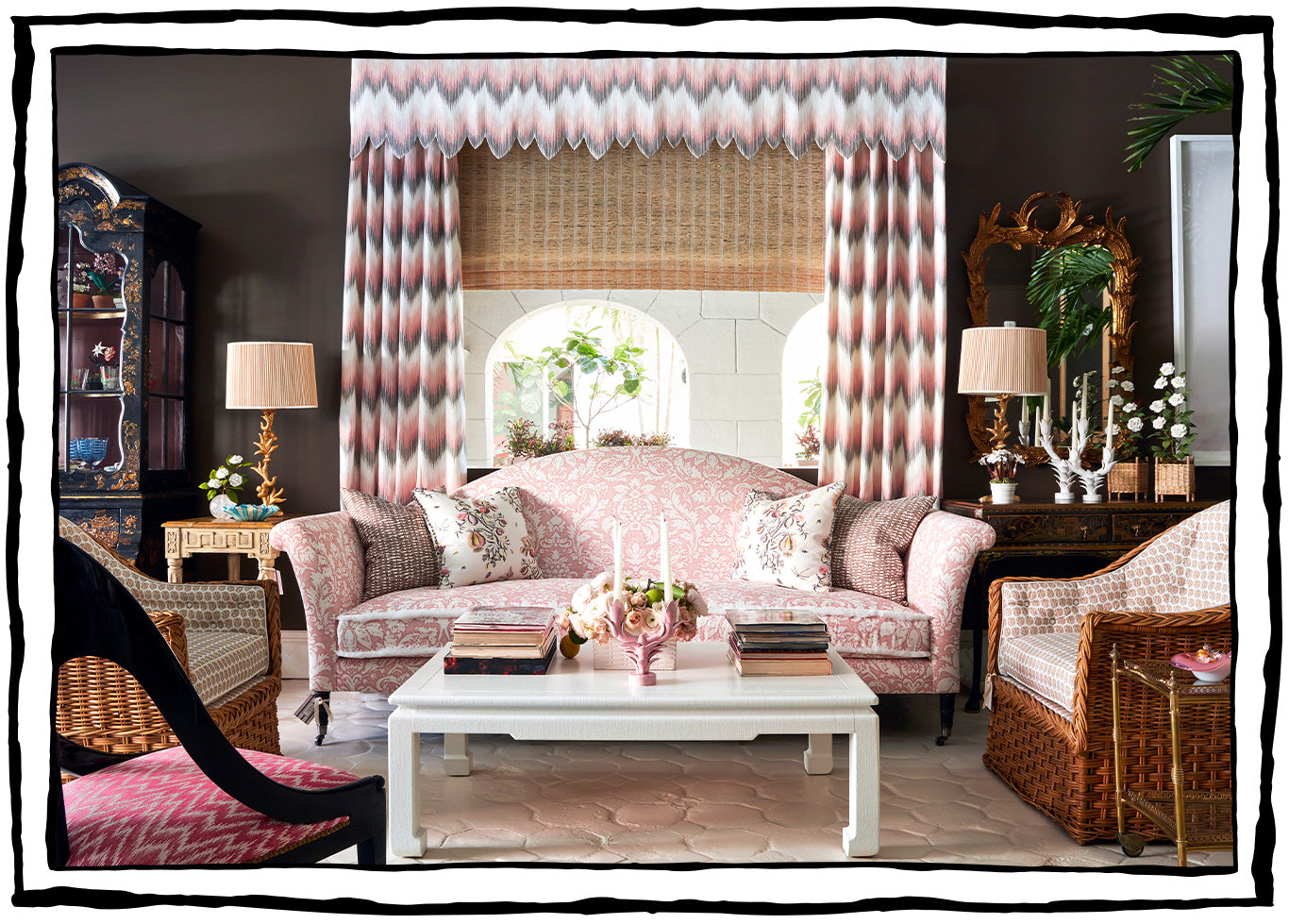 Embodying the finest American craftsmanship, each piece is made to order in Casa Branca fabrics or as COM. Our Collection Furniture continues to please with classical lines, luxurious upholstery, the finest craftsmanship and a lead time close to six weeks!
More from the Giornale
✤ Made in France ✤
Alessandra Branca has classicism running through her veins. Like Henri Samuel, the renowned French interior designer of the twentieth century, her signature spaces rely on classical bones with unexpected dressing. At Casa Branca we continue to mix the new with the old and especially love reupholstering vintage and antique furniture with our historically inspired contemporary fabrics.
Read Now
✤ Setting the Table ✤
Spring has sprung! Celebrate the season and charm family and friends by festooning your table with our colorful selection of whimsical tabletop designs. An emphasis on pastel pink and green, a piece or two of rattan, and fresh florals lay the foundation for a festive tablescape, extending the feeling of spring into your home. Add your own creative flourish or favorite pieces to create a memorable event! 
Read Now
✤ Mother's Day ✤
Alessandra believes that every day should be lived as a special one, but she'll never turn down a little something extra on Mother's Day! Whether it's breakfast in bed, a fresh stack of books to explore, or an enriching outing followed by a big bowl of pasta, it's a time to celebrate and indulge those special mothers in your life. Mothers leave a lasting influence on design, comfort, and home, so who better to give something back than you?!
Read Now